Wondering how to improve the appearance of your car engine? Tired of oil streaks? The solution is very simple. Here are a few ideas that will make your engine look good.
Engine – the most important part of any vehicle
The engine is the part that is essential for a car to move. It is the propulsion system that enables you to enjoy your daily journeys. On it depends what power our car will have, what will be its acceleration and how much we will pull a "hundred". Car owners very often forget how important this part of the vehicle is. Appearance is important, but not the most important. Sometimes it is worth to pay a little attention to the heart of our machine. Every driver should regularly check the condition of the car engine. This will allow you to quickly detect any irregularities, which can sometimes lead to serious breakdowns. Regular cleaning is also very important; accumulating dirt is the bane of all drivers – in extreme cases it will be difficult to deal with it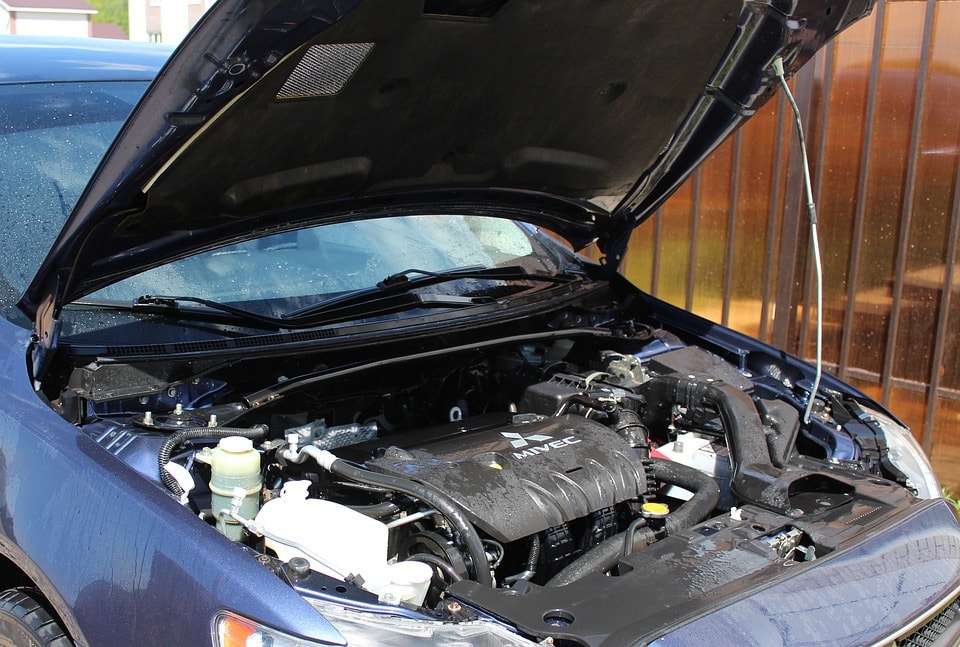 Engine appearance – does it matter?
An engine is not only about technical parameters. Its appearance is also of great importance. And it's not just about color or design. The appearance of the drive unit says a lot about its condition. This is particularly important, for example, when selling a car. Opening the hood of the vehicle, you will know from the first moment whether the car is well maintained, how it was used and whether it was regularly serviced. In addition, carelessness in the area of the engine can contribute to many defects and expose the driver to unnecessary costs. So it is worthwhile to undertake from time to time to refresh this part of the vehicle. It certainly won't do any harm
How to improve the appearance of the engine?
The engine can be refreshed in many ways. There are a lot of possibilities and individual actions do not require any specialist knowledge. You just need to devote some time, be patient and, above all, have the will to do it. Such attitude will surely pay off in the future. Cars can pay for themselves
Streaking – the bane of every driver
An engine contaminated with grease is a real problem. It looks very unsightly and, what's worse, it can lead to many problems. Leaks are mainly caused by poor sealing and sometimes carelessness of the owner. Before you start cleaning, it is worthwhile to equip yourself with safety glasses, rags, protective film, a brush, a degreasing agent and water. With such a set we can proceed to action. At the beginning it is worth conducting preliminary cleaning – so that the subsequent removal of oil will be much easier. It is also important to properly protect other elements. During the entire process you will very often have to use water, which can seriously damage electrical components.
Valve covers can also look good
To improve the appearance of the engine compartment, you can also take care of the valve covers. Painting the valve covers is a very simple task that can be done in almost no time at all. This solution is especially dedicated to people who care about aesthetics. When you open the hood of the car, it will certainly make an impression on others. It is very important to use the best quality paints for this purpose. Saving on preparations, instead of improving, we can significantly worsen the case
Engine detailing
Engine Detailing is a service that will restore the engine in your car to its factory visual condition. The whole process is very time-consuming and complicated, which is why it is usually undertaken only by specialists. What exactly does the engine detailing service include? It is, among other things, washing and inspection of the engine compartment, spot cleaning, compressed air drying, washing the soundproofing element, maintenance and rim cleaning. Price of such undertaking usually ranges from 100 to 200 PLN. It is really worth it!
Dry cleaning of the engine
If we care about time, a good solution to the situation is dry cleaning of the engine. For this purpose, you can use, for example, a workshop universal remover. This will quickly remove all traces of operating fluids and other accumulated dirt. This is also a good solution for all those who are concerned about the electronics of the vehicle. Sometimes it is not worth risking and leave the thorough cleaning to specialists
(Photo: Mike/pexels.com)